Home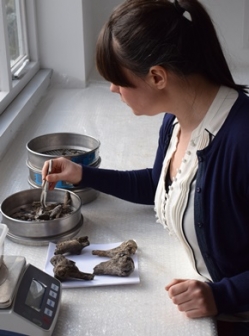 York Osteoarchaeology is specialised in the excavation, processing, analysis, reporting and publication of human remains. We provide professional osteological services to archaeological contractors and academic institutions:
Advice for pre-contract planning
On-site consultation
Assessment of burials in situ
Excavation, lifting and processing of burials
Osteological and palaeopathological analysis
Analysis of inhumed and cremated human remains
Integration of results with the archaeological context
Research and comparative analysis
Reappraisal of existing collections
Preparation of exhibitions and museum displays
Presentation of results in reports, publications and lectures
Additional research using biomolecular analyses
York Osteoarchaeology use a multi-disciplinary approach to study past human health, diet, migration and funerary treatment. We are committed to providing a cost-effective, highly efficient and professional service to our clients.