News Archive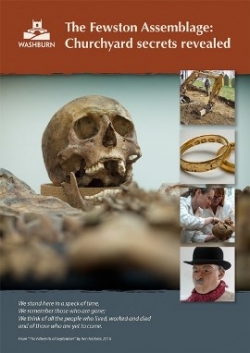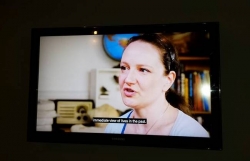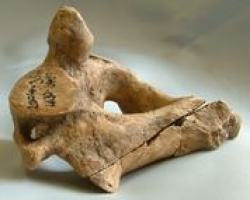 News Posts: Exhibition
Exhibition: Skeletons our Buried Bones

(posted Wednesday August 30th)


We have worked on part of this new exhibition. Skeletons Our Buried Bones at Leeds City Museum from 22 Sept 2017 to 7 Jan 2018. Unearth the fascinating stories of 12 people from Yorkshire and London, told through their skeletons. This unique exhibition, in partnership with the Museum of London and Wellcome Collection, provides a rare glimpse into the lives of the individuals who have gone before us and the history beneath our feet. From an Iron Age male and female found buried together at Wattle Syke near Wetherby to a Medieval soldier killed at the Battle of Towton and a victim of the Black Death from London, discover what bones can reveal about people from the past and the places all around us. Explore the effects of disease, broken bones and tooth decay, as well as the results of violence and murder.
Exhibition: Chuchyard Secrets

(posted Saturday March 28th)


An exhibition about the excavation and analysis of the Fewston cemetery at the Washburn Heritage Centre, Fewston, North Yorkshire
Exhibition: Richard III: Man or Myth

(posted Saturday March 28th)


Malin provided and laid out a skeleton from the Battle of Towton for an exhibition at the Yorkshire Museum about King Richard III
Exhibition: Medieval Dead TV Programmes

(posted Thursday January 16th)


In the autumn of 2013, Malin Holst appeared on 4 of 6 programmes in the Yesterday Channel Medieval Dead Series.
more details...
Exhibition: Plague, Poverty and Prayer Exhibition at Barley Hall

(posted Sunday March 24th)


Plague Poverty and Prayer is a new exhibition at the historic medieval townhouse of Barley Hall
more details...
Exhibition: Valhalla

(posted Friday June 29th)


York Archaeological Trust's summer exhibition for 2012 will be created in association with York Minster, and will explore burial rites and commemoration of the dead throughout the Viking Age, taking in pagan boat burials, Christian inhumations, ornately carved grave-markers and even tapestries.
more details...
Exhibition: Looking Back at Hungate

(posted Monday March 26th)


A n exhibition at Hungate shows results of the recent work at Hungate, including a Roman skeleton that was analysed by York Osteoarchaeology Ltd.
more details...
Exhibition: Wittstock - Last Battle

(posted Tuesday May 10th)


The battle of Wittstock in 1636 in Germany was part of the 30 year war. A new exhibition at the Brandenburgische Archäeologische Landesmuseum shows the details of the battle.
more details...
Exhibition: Investigate Coppergate

(posted Saturday April 2nd)


The Jorvik Centre in York is displaying two human skeletons analysed by York Osteoarchaeology Ltd as part of the new exhibition.
more details...