Services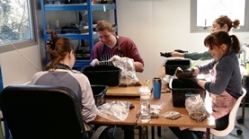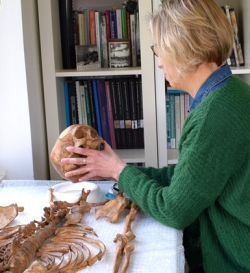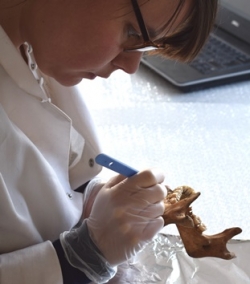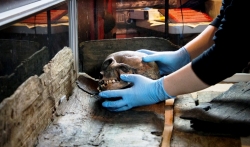 We work throughout Britain and have undertaken work in Germany and the Republic of Ireland. York Osteoarchaeology Ltd adheres to standards set by BABAO, CIfA, Historic England, Historic Scotland and the Irish Heritage Council during the excavation, analysis and reporting of human remains.
Pre-Excavation Consultancy
Specialist advice for pre-contract planning of archaeological projects can ensure greater cost-effectiveness and efficiency during fieldwork and post-excavation phases.
York Osteoarchaeology offer
Confidential pre-planning advice and guidance to enhance the speed and quality of skeletal excavation, sampling, post-excavation processing and analysis
Advice on the current legislations regarding human remains
Site-specific guidance
Excavation
We have extensive experience in field archaeology, which ensures an understanding of a variety of taphonomic situations.
York Osteoarchaeology
Run cemetery excavations
Undertakes watching briefs in churchyards and cemeteries
Excavates human remains
Offers on site guidance and assistance
Provides direction on sampling
Carries out in situ assessments of skeletal remains
Undertakes specialist excavation of urns
Processing
We have the facilities to process and wash large skeletal assemblages, whether inhumations or cremated remains.
Analysis and Reporting
We have been working in osteology and palaeopathology since 1996.
York Osteoarchaeology
Undertakes post-excavation assessments of human remains
Carries out full osteological and palaeopathological analyses
Produces client reports
Photographs and radiographs human bones
Produces publication reports
Further Analyses
York Osteoarchaeology
Undertakes in-depth research into aspects of demography, pathological conditions and funerary ritual
Is associated with York and Durham Universities and is able to access a network of specialists in conservation, SEM analysis, mortuary behaviour, DNA, isotope, lipids and other types of biomolecular analyses to aid with further investigation of skeletal remains
Undertakes additional research on commercial remains through grant funded research projects
Works alongside specialists in coffin furniture, pottery, zooarchaeoogy and other specialist analyses
Publication and Curation of Skeletal Assemblages
York Osteoarchaeology
Prepares and advises on museum displays
Publicises the results through lectures, articles and other forms of publication
Aids with curation and storage of assemblages
Re-boxes human remains
Advises on and undertakes reburial of human skeletons